It's honestly exhausting trying to keep up with Instagram's algorithm changes as of late.  Every time you think you have got a grasp of what the alrogithm is and you change your social media tactic, only to have Instagram change it on you again.  So over and over again you are being sent back to the drawing board in order to strategically give your account the best possible exposure and engagement.  It's frustrating!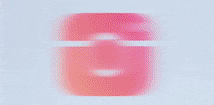 I understand that Instagram is wanting to make the most of their platform with the new algorithms and are making so many changes so that people are only seeing what Instagram believes they want to see based on photos you have engaged with in the past a myriad of different "complex" metrics.   But isnt the follow button the best indicator for what I would want to see?  So if I'm following a page I don't want to see, I can just easily Unfollow that respective account.   To me it's a pretty flimsy argument being that they increase in sponsored posts you now see is so much more than it used to be.
Nevertheless, we all know the perks of having Instagram accounts to boost your brand. it's a safe bet that your social media interactions will dispassionately arbitrated by an algorithm for the foreseeable future .  In my opinion, it is still the best platform by far.  As much as we hate to admit it, we need Insta more than it needs us.  So what do we do?  We adapt; and quickly!
So what is Instagram giving priorty to?  'Here are some interesting points that I have doint pointed for your convinience.
Based on the images you have liked in the past determined by genre of style or hashtags
Posts from friends you interact with the most on Facebook (makes sense as they are the same company and share development tools)
Posts that are more recent as it may be more relevant (although things will no longer be in chronological order as you may be well aware of)
Accounts that have been searched the most by the users
Direct shares: those who are sharing your posts will see your content higher up in the feed
Time spent: How long are they viewing a post.  It might be a good idea to include videos in once ina while
Be active on stories
Avoid using spammy hashtags
Engage with your followers
Some of these I have already started to implement on my account @gentlemenschoice and others I want to share with you based on what I have found during my constant research of Instagram algoritm changes.
Happy cramming everyone!