It's honestly exhausting trying to keep up with Instagram's algorithm changes as of late.  Every time you think you have got a grasp of what the alrogithm is and you change your social media tactic, only to have Instagram change it on you again.  So over and over again you are being sent back to the drawing board in order to strategically give your account the best possible exposure and engagement.  It's frustrating!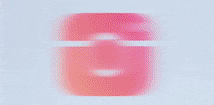 I understand that Instagram is wanting to make the most of their platform with the new algorithms and are making so many changes so that people are only seeing what Instagram believes they want to see based on photos you have engaged with in the past a myriad of different "complex" metrics.   But isnt the follow button the best indicator for what I would want to see?  So if I'm following a page I don't want to see, I can just easily Unfollow that respective account.   To me it's a pretty flimsy argument being that they increase in sponsored posts you now see is so much more than it used to be.
Nevertheless, we all know the perks of having Instagram accounts to boost your brand. it's a safe bet that your social media interactions will dispassionately arbitrated by an algorithm for the foreseeable future .  In my opinion, it is still the best platform by far.  As much as we hate to admit it, we need Insta more than it needs us.  So what do we do?  We adapt; and quickly!
So what is Instagram giving priorty to?  'Here are some interesting points that I have doint pointed for your convinience.
Based on the images you have liked in the past determined by genre of style or hashtags
Posts from friends you interact with the most on Facebook (makes sense as they are the same company and share development tools)
Posts that are more recent as it may be more relevant (although things will no longer be in chronological order as you may be well aware of)
Accounts that have been searched the most by the users
Direct shares: those who are sharing your posts will see your content higher up in the feed
Time spent: How long are they viewing a post.  It might be a good idea to include videos in once ina while
Be active on stories
Avoid using spammy hashtags
Engage with your followers
Some of these I have already started to implement on my account @gentlemenschoice and others I want to share with you based on what I have found during my constant research of Instagram algoritm changes.
Happy cramming everyone!
With the highly anticipated arrival of Amazon in Australia in 2018, may perhaps indicate that the Australian e-commerce market is ready for expansion.  I mean there has to be right? Otherwise why else would  such a big company whose main market has 13 times more population than Australia would want to invest their resources on our market?  There must be an increasing trend in the way consumers of Australia are behaving, and this trend must be on the rise.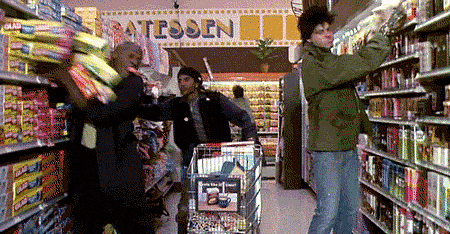 According to the Australian Bureau of Statistics, Australian retail sales accounts for about $305 billion in sales annually.  Not bad for a population size around 25 million.  Total retail sales between February 2012 and February 2017 lifted 18 per cent.  There indeed seems to be a rise.
This could be great news for consumers. We as a nation are already diplaying that online shopping is becoming more of a cultural habit than it used to be.  Its research found that three in four Australians over 18 expressed interest in Amazon Australia, with 56% saying they would buy products from it.  Introduction for Amazon and Amazon Prime into Australia will lead to cheaper prices, wide range of products, free delivery, quicker delivery and wide range of brands.
Nielsen Omnibus survey results infographic. (Source: Nielsen)
But not everyone is excited.  There are some who are concerned with the arrival of Amazon to Australian shores, especially those in the Australian retail sector. The emergernce of Amazing will undoubtedly place big downward pressure on prices.  In order to remain competitive, other retailers may require to do the same, thus lowering overall profit margins.
Having such an amazing fulfilment centre in the US, Amazon is looking to do the same here.  This may lead to shift the expectation of consumers around the speed and cost of delivery. Some smaller retailers may not have the capacity to offer this service as the cost of fulfilment centres will be unreasonable for their business model and size, and they will not be able to achieve the discounted shipping prices that Amazon will receive buying at that bulk level.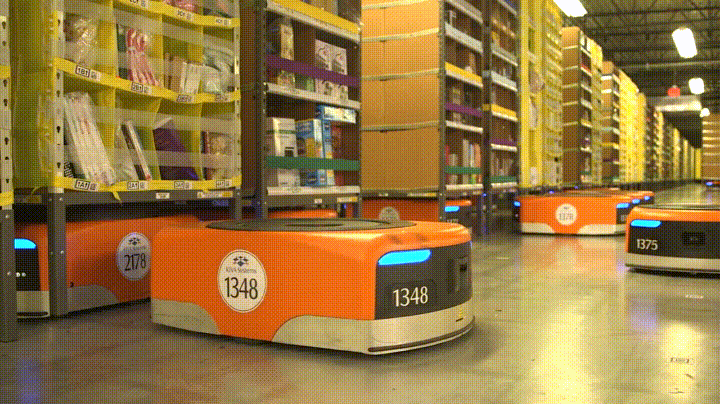 Amazon has already dominated the eCommerce market in the US with 43% of online sales already.  Some fear that it is only a matter of time before they do so in Australia too.
Some also believe it is the brand and not the price that will help Amazon win the e-Commerce war in Australia.  Others, believe that also one of the largest brands in the world does not have the hallmarks of one that resonates and connects, whereby the consumers  do not feel an emotional connection with the brand. This may allow smaller retailers with personality and strong social media influence to perform well.  Only time well tell.
Regardless of whether Amazon is successful or not, the issue is that Australia's splendid retail isolation is now ended.  If Amazon doesn't succeed, others will follow in due course.
Let me know what your thoughts are.
Within the last couple of decades there have been some amazing new advancements in the tech industry that has changed the way we live our daily lives, with one that truly stands out for me the most, the smartphone.  We now have the power of a desktop computer and a professional camera that can fit into the pockets of your jeans, that is now making technology available to us directly that was not possible even just a few years ago.  One in particular is the Augmented Reality (AR).
Ever since the the Pokemon Go craze of last year, the world witnessed the sheer pandemonium that ensured.  People were obsessed.  It was something that we could not quite understand fully, but we loved it.
In my last blog, I discussed the introduction of Augmented Reality filters into Instagram, albeit being a copy of what Snapchat has been doing over the last couple of years.  Although they are minor forms of AR, it is something that we are growing to accept as part of the norm.  Whether you are a fan or not of the tech, it is apparent AR is going to have a large influence on digital marketing in the near and distant future.
The Verge predicts that "Ubiquitous and free-to-use AR built right into our smartphones is fast approaching".  This is open season for advertising companies to promote their brands through AR.  When you think about it, every surface (be it the wall, the floor or the sky) is a potential space for advertising overlays as the digital and physical worlds merge in new ways.
Last month, Mark Zuckerberg stated  "That's always been the mission at Facebook: to connect people, digitally, in ways they could never do in the physical realm." He strongly believes that the future of smartphones lies in AR.
Snapchat is also rolling out a new augmented reality ad unit that lets marketers pay so that users can see images or words overlaid on the world around them through their smartphone's camera.
So what do you this?  Is AR the future in marketing?
First it was "Stories" and now Instagram has furthered it's copy of Snapchat yesterday by launching the last remaining differentiating attribute that Snapchat had over Instagram.
Yes that's right, as of yesterday, the cloning is complete.  Instagram Stories has now added the copycat of Snapchat's beloved augmented reality selfie filters that Snapchat.   With eight different filters are now available, these filters can be used in any of Instagram's shooting modes — photo, video, or even Boomerang
Source: Instagram
Naturally you would think that there is grounds for a potential law suit here right?      Snapchat wouldn't have a case against Instagram "unless they are copying the underlying source code, or perhaps the exact way it looks."
Since vital things have been changed and algorithms are totally different, looks like Instagram is in the all clear…at least for now.
Instagram is also adding a few new features that will be trumping Snapchat's own application.  User's will now be able to add hastag "stickers" to a photo or video when posting to their stories.  This will allow the views to click on the stickers and be able to explore other media that's been shared with the same hashtag the same way you can already apply the "Geostickers"  showing your current location.
Already since the start of Instagram introducing stories in October 2016, over 200 million users are using the function on a daily basis.  This far exceeds Snapchats total amount of 166 million users.  With Instagram already reaching a total of 700 million users total earlier this month, the number of Instagram Story user are still projected to increase.   Great news for Instagram through right?
This has flown into profitability for Snapchat who after showing promising signs in it's IPO, the decline in the growth rate of users has led to lose 25 percent of its share price value.
Since Oct 2016 there has already been reports of a 15-40% drop in Snapchat Stories views, as well as a broad decline in usage for the format among monitored accounts since the arrival of Instagram stories.  Now with the augmented reality filters, the Live streaming, the ability to Swipe up to go directly to websites (for certified accounts only) and the hashtag stickers, it only appears to be downhill for Snapchat from here on.
However I would love to hear what you guys think?  Do you agree or disagree?